Optimist Junior Golf recently announced the junior golfers of the 2016 Hugh Cranford All-Scholastic Team. Those making the team exemplified an impressive balance of academics, golf and community service. After reviewing the qualifications of a record number of impressive applicants, the Optimist Junior Golf Committee selected the following exceptional student athletes for the team:
Alyssa Burritt: Dayton, Ohio

Trevor Hecht: Tucson, Arizona

Elizabeth Nguyen: Pinehurst, North Carolina

Jared Wilson: Columbiana, Ohio

Sarah Pabst: Niceville, Florida
(also the recipient of the "Bringing Out the Best in Kids" Community Service Award)
---
This team exemplified an impressive balance of academics, golf and community service. The All-Scholastic Team is named for Hugh Cranford, who served as Executive Director of Optimist International from 1967 to 1986. He was instrumental in starting the Optimist Junior Golf program and in 1978 led the efforts to co-sponsor the Optimist Junior World Golf Championships in San Diego, the forerunner to today's Optimist International Junior Golf Championships. Cranford passed away in August 2014.
Alyssa Burritt
is a senior at Bellbrook High School in Bellbrook, Ohio and at the top of her class. Burritt is a commended student with the National Merit Scholarship Program and an AP Scholar. She received a class award in Spanish and math. Burritt was the Penn Station Scholar-Athlete of the Month in January 2016. In 2014 Burritt was the Southern Ohio Junior PGA Player of the Year – Girls 14-18. She is the President of the Bellbrook High School National Honor Society, member of the Key Club International and Spanish Club/International Club and a peer tutor. Last year she was the team captain and MVP on the Varsity Boy's Golf team – she is the only girl on the boy's team. Burritt is the founder of the Bellbrook High School Food Forward Program and junior golf instructor at Rollandia Golf Center. She is also involved in the Kettering Backpack Program at Christ United Methodist Church and has thirteen years of classical piano training.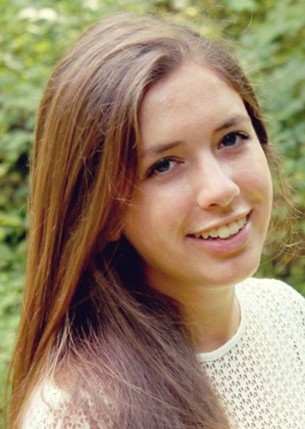 Alyssa Burritt


Trevor Hecht
is in his junior year at Basis Oro Valley High School in Oro Valley, Arizona carrying a 4.59 weighted grade point average. He received outstanding PSAT and ACT scores and is taking several advanced placement courses. Hecht is a National AP Scholar / with Distinction in 2015 and with Honor in 2014. He is the member of the National Honor Society and is a Commended Scholar student. Last year he was the MVP quarterback for the flag football team. Hecht was a participant in a 2016 TEDx event. In his spare time, he is an academic tutor and peer mentor. Hecht is an advanced pianist with ten years of continuous instruction. He performs at nursing homes and senior centers and volunteers to help with Nickels for Nepal and with a backpack drive. Hecht is an avid golfer and has played in several FCWT tournaments and qualified last year for the Optimist International Junior Golf Championships.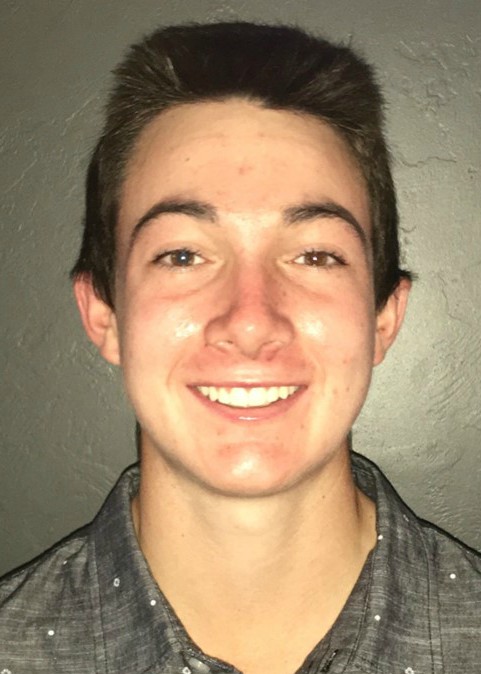 Trevor Hecht


Elizabeth Nguyen
is a junior at Pinecrest High School in Pinehurst, North Carolina, where she maintains a 3.9 grade point average and taking all advance placement classes. Academic and honor awards include Sportsmanship Award at the NC Golf Championship and First Tee Outstanding Participant. This year Nguyen placed first in the NC FBLA (Future Business Leaders of America) Insurance & Risk Management competition and took second last year in the NC FBLA Business Law competition. She is a FBLA National Qualifier for the 2015-2016 year. She is President of the Pinecrest FBLA and French Club and a member of the National Honor Society. Nguyen is a First Tee Ace level participant, volunteer and coach/mentor. She is the founder of the First Tee Just for Girls – Teenage Beginner Class. In her spare time, she volunteers with American Red Cross, and Operation Christmas Child. She is also a teacher's assistant.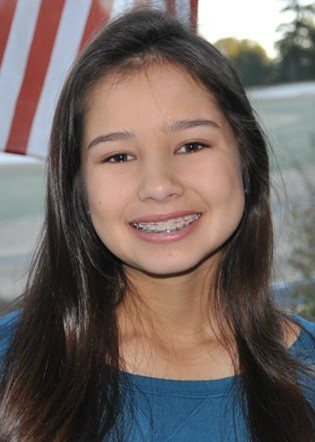 Elizabeth Nguyen


Jared Wilson
is a sophomore at Columbiana High School in Columbiana, Ohio carrying a 4.0 grade point average. Wilson has been selected for the National Junior Honor Society and earned distinguished Honor Roll in every high school grading period. He placed first in the 2015 Northwestern University's Midwest Academic Talent Search. This year he qualified for the Ohio STEM (Science, Technology, Engineering and Mathematical) Regional Competition. He was elected as class Vice-President, on the Student/Principal Advisory Council and serving on the Fellowship of Christian Athletes (FCA) Leadership Council. He is also a member of the Spanish Club, First Tee Mahoning Valley chapter and on the high school varsity basketball and golf teams. He volunteers as a math tutor each week. He is a referee for the Upward Youth Basketball league and helps during the winter youth basketball tournaments.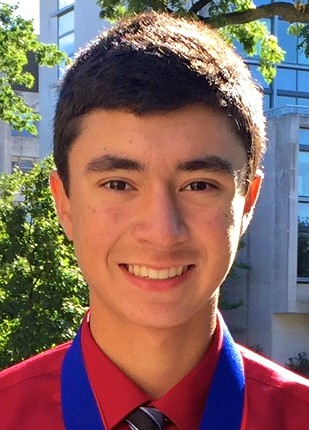 Jared Wilson


The "Bringing Out the best in Kids" Community Service Award goes to:
Sarah Pabst is a senior at Collegiate High School at Northwest Florida State College in Niceville, Florida and has signed on with the University of Alabama to play Division I golf in the fall. Pabst is at the top of her class, has received high honors and awards, and is a member of the National Honor Society. Pabst was selected for the National Academy of Future Scientist and Technologist Award of Excellence. She received the Taylor Haugen Foundation and Broadway Dance Scholarship, was a finalist for the Trophy Haugen Trophy and Award and received the Meagan Campbell Eagle Award, plus several other academic awards throughout her high school years. Pabst is the varsity golf captain and on the All Sports Association /Daily News All Area First Team. She has held a part time job since 2013 at Legacy of Cabinets doing office work. She assists golf coaches at Little Tykes Purestrike Golf Academy and at Ruckel Middle School. She sponsors and corresponds with a child from India as part of Compassion International. Her extracurricular activities include singing, dancing, playing the piano, reading and golfing. She belongs to the Crosspoint United Methodist Church where she leads the church Covenant Group and Youth Prayer team, and is a member of the Youth Praise band. Since 2012, she has done mission work in the states and in Guatemala.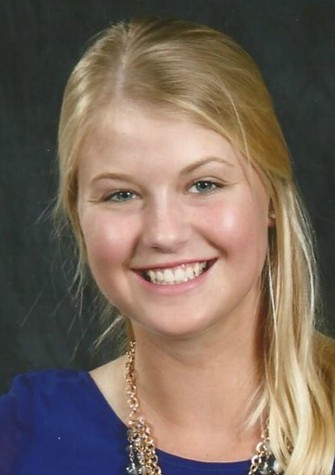 Sarah Pabst