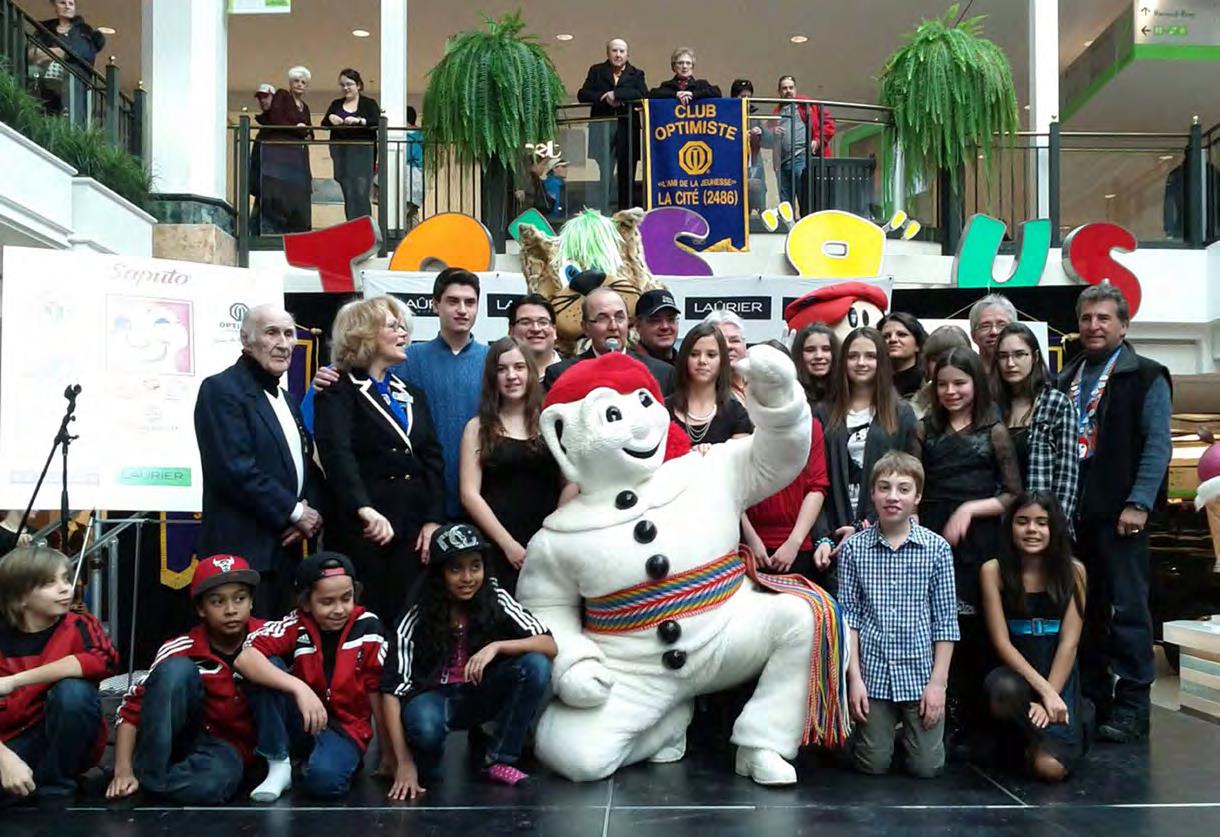 During the cake preparation, 12 talented children selected from more than 100 contestants for the Mini-Stars contest organized by the Quebec East-Nor th Shore District per formed on a special stage. This contest, hosted by District Growth Chair Jean Paquet, was judged by a young Elvis Presley impersonator, the very talented Optimist David Thibault!
The day concluded with the distribution of new clothes to needy children.
Thanks to the cooperation of Michel Deschamps, a Member of the Optimist Club of Charlesbourg, who served as a public liaison offcer, this activity was conducted at Place Laurier, one of Canada's most visited malls. It provided Optimist Clubs with the opportunity to showcase the Optimist mission of "bringing out the best in kids." Also, the Quebec East-Nor th Shore District used this event to celebrate their 25th anniversary.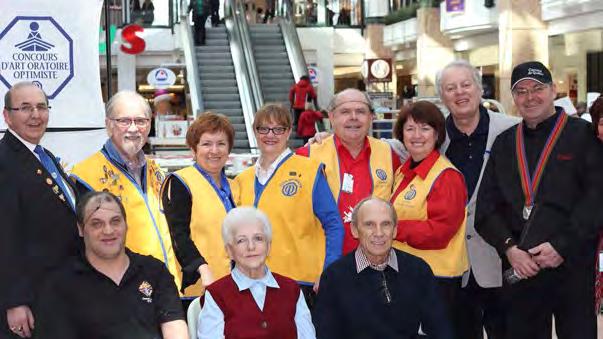 Quebec City is hosting the 2016 Optimist International convention! Optimists can be sure that the Quebec East-Nor th Shore Members will help them create lasting memories.