• Interesting Club Service Projects
Most Members join an Optimist Club because of the work done with youth. Appealing service projects keep current Members involved and show potential Members that the work we do is fulflling and fun.
Members often stay in their Clubs because of the friendships they have made. Guests who see Members enjoying each other's company and having fun will want to come back.
• Positive Public Relations
A Club's service needs to be shared with the community to positively impact Member recruitment. If people hear about the great work your Club is doing, they are more likely to want to be a part of it.
The majority of people do not join simply because they were not asked. Invite at least one guest a month to a Club meeting or project. Once they have seen the great work done by your Club, of fer them the oppor tunity to be a par t of this great organization!
Optimists are Making Great Achievements through the PGI Program
The following Optimists submitted their requirements for achieving Levels VII and X of the Personal Growth & Involvement Program between November 1, 2013 and January 30, 2014.
Benny Benson AZ John Cowart NMWTX Linda Galipeau QUCE LeAnne Schneckloth IA
Tracy Huxley SWONT Denis Lévesque QUCE Nova Sipe AZ

If your Club is like most others in the organization, you have dealt with membership losses. You have also learned that recruiting Members may not be as easy as it was in the past. Being Optimists, we realize that membership loss is not a problem; it is an opportunity.
Every deletion should be seen as an opportunity to replace our losses with enthusiastic new Members, who will bring new ideas and energy to our Clubs. These new Members will lighten the workload, allow us to run new programs and reach more children.
It is necessary to understand that people's needs are changing and we must adapt our recruiting techniques to meet the current society. It may not be possible to continue to do things as we have in the past because those methods are no longer effective.
Due to the demands of today's busy world, many people do not want to join a Club. People do not see the same benefts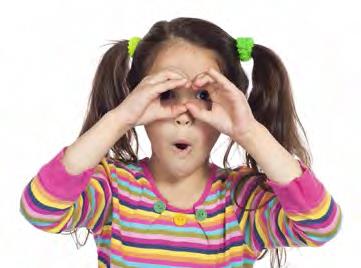 to Club membership as they did in the past. The demands of career and family often surpass the need to be involved in a civic organization. However, people are still willing to be involved in a project that brings out the best in kids.
Inviting prospective Members to help with an Oratorical contest, sports activity or mentoring program tends to be much more successful than inviting them to a Club meeting. Getting people actively involved in a Club project shows them how even a few hours of their time can make a difference in the lives of children in the community.
Once a person is involved in and enjoys the activity, they are much more open to the idea of becoming a Member. They have seen the smiles on the faces of the children and discovered the satisfaction of making a difference in the life of a child. Club membership will be viewed and valued as a way to continue providing service and making their community a better place.