A Letter from the International Membership Committee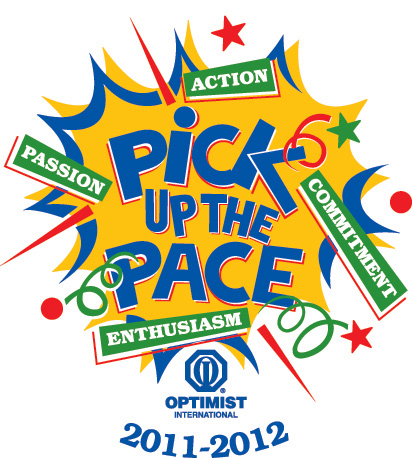 Dear Optimist Leaders:
I am excited and honored to be a part of the International Membership Committee and have a great team beside me to help encourage growth throughout the year.
In order to support President Jack, we are focusing on a membership program called "Pick Up the Pace". Its objective is to bring Passion, Action, Commitment and Enthusiasm back to membership growth. We want our Members to understand that growth is not about awards, dues or the number of warm bodies we recruit. It's about helping our communities and the kids who are the future of our organization. It's about making our Clubs the volunteer place to go, giving value to our Members,spreading Optimism as a philosophy of life and utilizing the tenants of the Optimist Creed.
Our growth objectives this year are:
To never let Optimist International's overall membership fall below our October 1, 2011 beginning membership for the entire 2011-2012 Optimist year.
To utilize a series of monthly challenges to bring excitement, fun and creativity to membership recruitment and retention.
Increase the use of Optimist International's Personal Growth and Involvement (PGI) program to add value to our volunteers' lives and make their volunteer experience rewarding and enjoyable.
To draw a line in the sand and declare that NOW is the time we turn our organization around and begin moving toward the goal of becoming the premier volunteer youth service organization in the world.
Utilize N.O.W. programs and "Friend of Optimist" events to showcase our Clubs and the community service work we do.
Utilize every form of communication from word of mouth to social media to get the news out and spread the word. The Optimists are coming, united in the spirit of Optimism and backed by a hundred years of tradition.



Optimistically,

Nick Prillaman
Chair, International Membership Committee