The Leadership Academy was established to help Optimist International develop a set of best practice initiatives designed to improve the quality of our organization's leadership. Optimist International is in the process of carefully choosing its second Leadership Academy class. Only select individuals will be invited to participate in this very elite program.
Leadership Academy members will be recognized for their exceptional leadership skills. There are no other commitments or obligations. Individuals selected to attend the class will receive a cer tificate and special pin recognizing them as Leadership Academy graduates. Candidates selected for the Academy are determined by demonstrated leadership skills, as well as recommendations from Optimist International staf f, the International President, Vice Presidents and other Optimist leaders. The selected individuals will be invited to attend a one-day training program to share their leadership knowledge and par ticipate in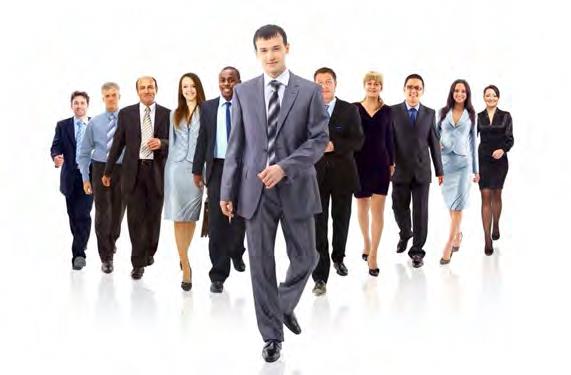 an advanced leadership program that will be held the Sunday after the International Convention.
Do you demonstrate excellent leadership skills or know someone who does? If so, please submit a recommendation to the Leadership Development Committee. Recommendations can be sent to leadership@optimist.org.
Selecting the "Best of the Best" in Leadership
"The Greatest Thing about Being an Optimist is . . ."
Optimist Clubs were asked to answer what the greatest thing about being an Optimist is. Optimist International received many outstanding submissions and now it's time to vote for your favorite!
Contest fnalists will be announced on May 1 and voting for frst, second and third place winners will open to the public until May 15. Finalists will be determined based on original video content, creativity,
composition and the extent to which the topic question was answered.
Votes will be tabulated and the winning videos will be announced during the Optimist International Convention in July. Representatives of the top three Clubs will be invited on stage to receive their contest awards. The Optimist International Foundation and the Canadian Children's Optimist Foundation will be awarding $1,000, $500 and $250 Club grants for frst, second and third place respectively.
To vote for your favorite Reel Optimism entry, go to www.Optimist.org/ReelOptimism!