Fatima Zaidi, President
Oakville, Ontario (Central Ontario District)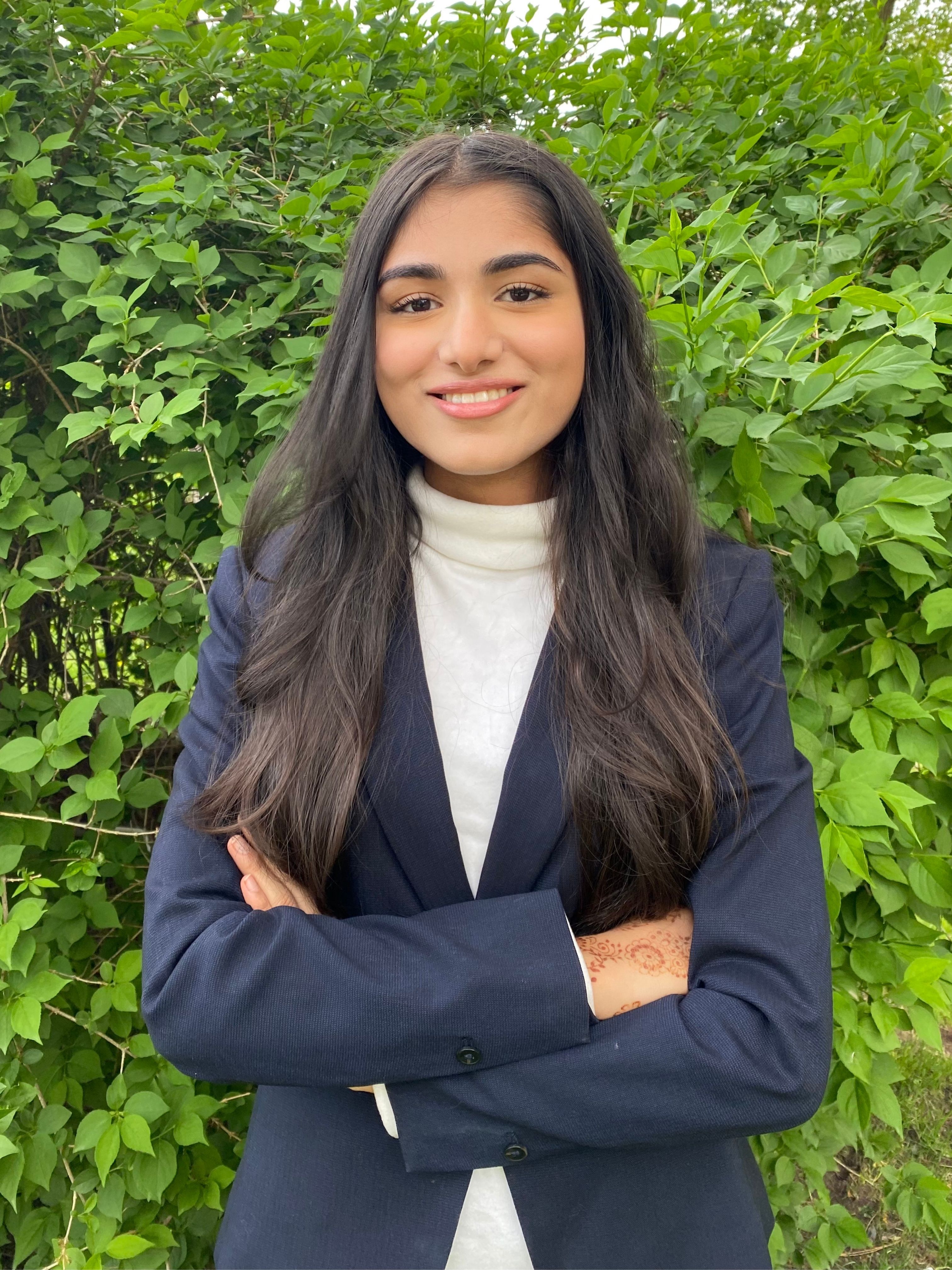 Hello fellow Junior Optimists!
My name is Fatima Zaidi, and I'm very excited to be your Junior Optimist International President for the 2022/23 year! I'm a Senior at White Oaks Secondary School in Oakville, Ontario, Canada. I first joined my local JOI club in 2018 when I was in middle school, and since then I have served as a leader on the Municipal, District, and International levels. I have experience being a Club President, Vice President, District Lieutenant Governor, and International Board Director prior to my Presidency this year.
As an ethnic and gender minority, I've faced many obstacles throughout my lifetime. Facing these challenges allowed me to become the person I am today, but all the same made it harder to find opportunities for myself in order to succeed. Due to these experiences, I strive to help others facing similar hardships. Hence, my theme for this year is "Breaking Barriers Through Optimism."
With our members located worldwide, we have thousands of members each with their own set of unique skills and traits. Instead of isolating one another because of these differences, we should be using our diversity to uplift and support others to power our service and projects and spread Optimism throughout our individual communities. My mission is to allow JOI members worldwide to unite, to accept their differences and use it to their advantage, and to share perspectives as individuals. By tackling important social issues that face our youth today, such as equity and environmentalism, we can collectively make a bigger impact on the world, raise awareness amongst others, and create an accepting society for generations to come.
So this year let's join together as a community; let's celebrate our individuality and use our determination, perseverance, and citizenship as JOI members to help our neighbours and friends. I hope to grow our Optimist family and expand our membership to new countries and regions. In addition to this, I aim to increase communication. Whether it be from our Board to our members, or connecting Clubs from varying nations, we can share our ideas and goals to play our part in making the world a happier place for all. My goal this year is to listen to and support YOU, JOI members, and work as a team to expand our contributions through our work.
A special thank you to all the Advisors, adult allies, and JOI friends who have helped me become who I am today. To my incredible International Board and Committee, I look forward to making a lasting impact by collaborating with you all this year. Finally, thank you to all JOI members - you are the reason our organization is so great and without you, we could not spread the much-needed message of Optimism across the world