International Vice President-Elect Nominee
Tom Shearer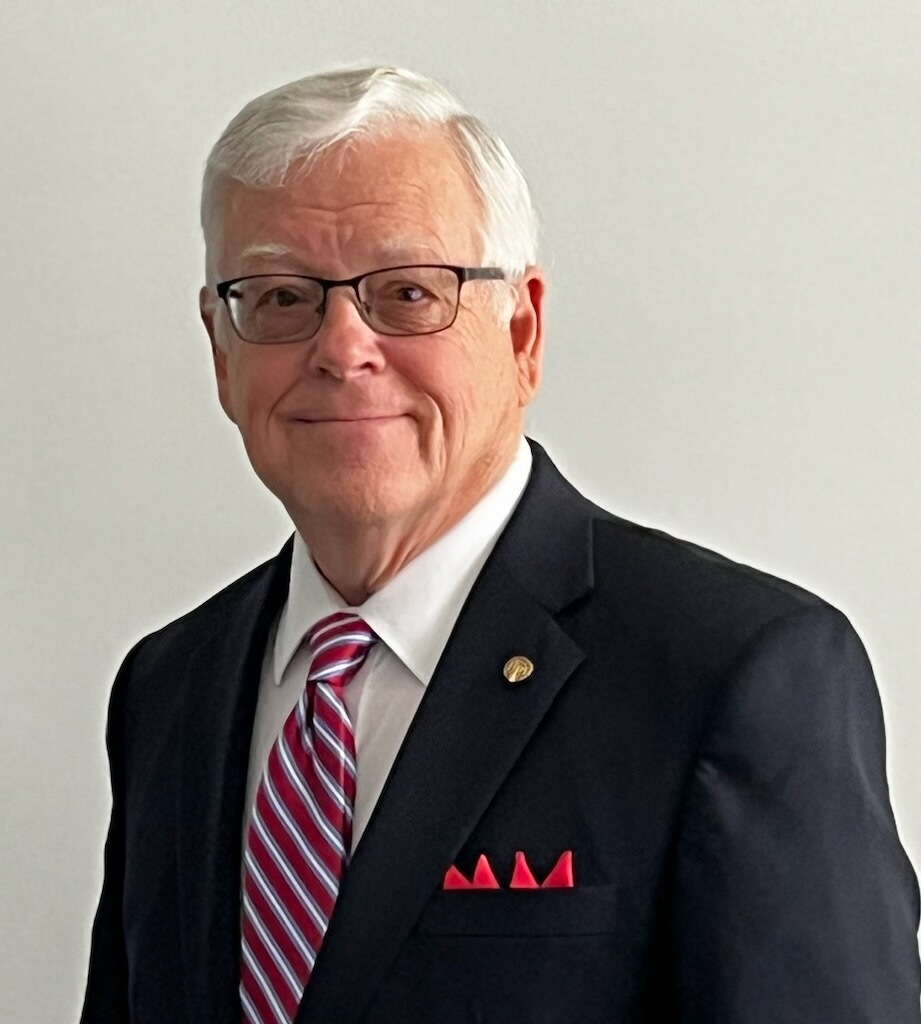 Current Optimist Club(s)
Hanover, VA 16001
Colonial Heights, VA 16040
Other Optimist Clubs you belonged to in the past:
Chesterfield Noonday Optimist Club, VA 16261
Richmond-West Central, VA 16230
Williamsburg, VA 16FOO-0131
Date you first joined an Optimist Club:
Year(s) you were a Club President:
10/01/1998 – 09/30/1999, 10/01/2003-09/30/2004
Year(s) you were a Lieutenant Governor:
10/01/2000-09/30/2001
10/01/2006-09/30/2007
10/01/2015-09/30/2016
10/01/2017-09/30/2018
10/01/2022-09/30/2023.
Year(s) you were a District Governor:
International Offices or positions you have held:
INTL Membership Committee Member 10/01/2014-09/30/2015
INTL Credentials Committee Member 10/01/2015-09/30/2016
INTL Club Trainers 09/12/2018 -Present
Optimist Awards achieved:
Builder of Excellence
District - Optimist of the Quarter (Several Times)
District - Optimist of the Year (Several Times)
District - Club Bulletin of the Year
Club – Optimist of the Year (Several Times)
OIF – Distinguished District Foundation Representative 2013-2014
Occupation:
Retired from the U. S. Federal Reserve and the U. S. Navy and received a buyout package from the Bell System in 1994.
What are your primary qualifications for this office?
I have organizational skills and leadership experience from the U. S. Navy, the Federal Reserve and the Bell System, and successfully managed large teams and projects with each of these organizations. I also worked as a technical advisor to two large IT companies. Adjunctly, I was a third-party globally certified trainer and provided technical and soft skills training for each of these employers. I was president of a User Group at IBM for several years. My teams have been geographically dispersed, which required a lot of travel. During a national restructuring of a portion of the Naval Reserve in 1994, I built the Eastern Region, providing organizational oversight and guidance to many reserve units in several eastern states. I was the national U. S. Naval Sailor of the Year in 1984.

I have also led many civic organizations for many years. I am an Assistant District Commissioner with Scouting USA and received the Silver Beaver Award in 2017. I was an Outstanding and Distinguished District Director with the Illinois Jaycees in 1988. I have been active in leadership roles in my church, and just finished building a production studio (replete with a User Manual) for them to live stream and record services.
Why should a Club vote for you?
I have the energy and organizational skills to be an effective leader and want to help grow OI, both in members and number of clubs. Effective communications are necessary to build a strong, cohesive organization, and I believe this is my strongest trait. I believe our work must be fun, too. Vote for me, and I will help you succeed
What specific things will you do to help the Clubs and Districts in your Region?
I will do the following things to help Clubs and Districts in my Region:
Ensure Optimist leaders and members take advantage of easy training available to them via OI, especially position-specific training for club officers.
Promote OIF, and programs available for funding club projects. I would like to influence an increase in the number of members contributing to OIF by 15%.
Foster camaraderie and the willingness for clubs to help one another with service projects, especially with small clubs.
Make sure sponsoring clubs work with new clubs for a minimum of two years to ensure new clubs get running well and do not flounder immediately after being built.
Communicate effectively with each district and ensure the districts are communicating with their clubs (two-way communications).
Enthusiastically visit districts and motivate them.
Anything else you would like to say to Clubs.
Youth of today will be the leaders and workers of tomorrow. Not only does OI provide projects to help children learn, grow, compete, and receive recognition, but Optimists have fun working together at the same time. It would be wonderful if all children had the opportunities afforded by OI to grow in character, knowledge, and skill, but sadly, Optimist programs are increasingly unavailable to many UNLESS we grow our organization again in both clubs and members to effectively serve communities that we have previously left or have not yet reached. Let's "light the flame" and build together for a brighter future by living our Optimism!
---