2022 - 2023 International Vice President-Elect Candidates: Region 1 Northeast & Great Lakes
Thomas W. Kendo, Jr.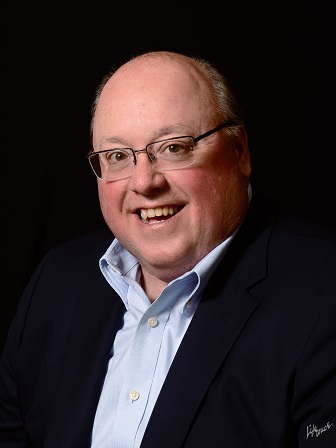 Current Optimist Club(s)
Kettering DorWood Optimist Club 24115

GreeneMont Voices Optimist Club 24527
Other Optimist Clubs you belonged to in the past:
Dorothy Lane Optimist Club (no longer exists)
Date you first joined an Optimist Club:
Year(s) you were a Club President:
Year(s) you were a Lieutenant Governor:
Year(s) you were a District Governor:
International Offices or positions you have held:
Member - Governance Committee (2018-2019)
Member - Ad Hoc Investments & Finances Committee (2019-2022)
Member - Ad Hoc Virtual Convention Committee (2019-2020)
Member- New Club Expansion Committee (2021-2022)
Chair- Governance Committee (2019-2020) Chair - New Club Building Committee (2020-2021)
Optimist Awards achieved:
DorWood Optimist of the Year (1997-1998, 2001-2002)
Ohio District Distinguished Optimist of the Year (2017-2018)
Optimist International Pacesetter Award (2017-2018)
Optimist International Distinguished and Outstanding Governor (2017-2018)
Occupation:
What are your primary qualifications for this office?
Over 25 years of service as an Optimist.
Honor Club President 1999-2000
Honor Lieutenant Governor 2000-2001
Ohio District Outstanding & Distinguished Governor 2017-2018
Ohio District Optimist Hall of Fame 2019
Why should a Club vote for you?
Drawing on my experience and success as an attorney-at-law and small business owner, my 25 years or more of service as an Optimist leader, and my hard work and dedication to the Optimist mission, I believe I am the best candidate for Vice President- Elect for the Northeast & Great Lakes Region. My record of service demonstrates I lead by example and endeavor to live a life where principles and virtuous behavior are not just words, but rules I choose to live by.
As a VP-Elect Candidate - What specific things will you do to help the Clubs and Districts in your Region?
You, the member, are the lifeblood of our organization, so as Vice President I will reach out to you and your club's leadership for the valuable insight and guidance you can provide me in tackling the challenges facing Optimist International today. Leading with energy and enthusiasm is my forte. I have the passion to lead, teach, and inspire individuals to achieve their best.
Anything else you would like to say to Clubs.
If you believe in hard work and dedication, dignity and respect, and leadership with enthusiasm - Vote for Tom Kendo for Vice President Elect!!
---
Candidate Bios
2022-2023 President-Elect Candidates:
2022 - 2025 Board Director at Large Candidates (2 to be elected):-
2022-2023 Vice Presidents-Elect Candidates: