International Board Director at Large Nominee
Rod McKendrick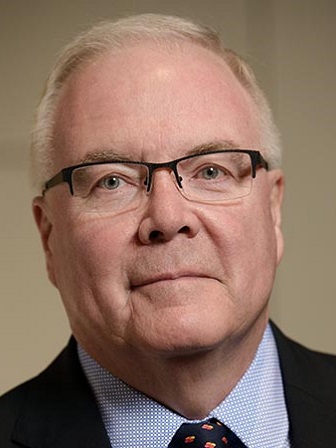 Loading the player ...
Current Optimist Club(s)
Regina Downtowners Optimist Club
Other Optimist Clubs you belonged to in the past:
Sheridan County Optimist Club

Lower Yellowstone – Fairview Optimist Club

Regina Youth Adventurers Optimist Club
Date you first joined an Optimist Club:
Year(s) you were a Club President:
Year(s) you were a Lieutenant Governor:
Year(s) you were a District Governor:
International Offices or positions you have held:
Canadian Children's Optimist Foundation Board of Directors 2016-2021
President Canadian Children's Optimist Foundation 2019- 2020
Optimist International Board Member – Non-Voting CCOF
Optimist International Vice President, Region 5, Great Plains Region 2022-2023
Optimist Awards achieved:
Outstanding DFR for the CCOF
Distinguished Lt.Gov.
Distinguished Governor
Builder of Excellence x2
Occupation:
Interpersonal Violence Specialist, Saskatchewan Attorney General, Canada

Retired Police Officer
What are your primary qualifications for this office?
I am a proud Optimist, committed to the work that we do and can continue to do.
I am an individual who has always worked as a team player, working for the "We" not the "Me".
I am recognized both nationally and internationally as a voice for change. I was recently recognized by Canada by being appointed to the Order of Canada; the highest civilian honor bestowed on an individual who have not only made Canada a better place to live but have made an impact on the lives of individuals.
I am known as an individual who thinks outside of the box, looking at problems as opportunities and working to find the solutions.
I currently sit as the Chair on the Board of the Prairieaction Foundation (a working board). Its mandate is to find solutions to violence and abuse and provide actions that communities can adopt; the fund currently is just shy of $10M. I hold membership in the International Corporate Directors Inc. – in Governance.
Why should a Club vote for you?
I am an Optimist member just like you who could be given the responsibility to move us forward into the future, so that we can continue to serve the youth in our communities.
If I were to be elected to the Board of Directors as a member at large, I would ask the many clubs we have to vote for me as I am an individual who listens to all the clubs and their members. Each person has a voice, and we need to listen to all voices. They may just have a great idea that is of benefit to Optimist International.
I am committed to serving this organization to the best of my ability, to ensure that we serve not only the children and youth, but the many communities that need our services.
When I take something on I am committed to that role and its responsibilities. I won't give up halfway through the process.
As an Optimist International Board member, or Optimist International President, what specific things will you work to achieve for the good of the organization?
The first specific thing that I will work to achieve is the growth of the organization. We need to grow as an organization, if we don't grow, we will not only fail to serve the children and youth, but not have the resources to achieve our financial commitments. It may mean looking at the structure of our clubs in the way it has been and look to present day circumstances where families want to be members and work on Optimist projects together.
I will work to assist in finding ways to ensure that we are fiscally sound and can move into the future with the assistance of other partner organizations who want to support financially the work that we do for children and youth.
I would like to work towards an international organization that is more diverse, that can serve communities with different expectations of what it means to serve children and youth and whose makeup is quite different than the communities we have considered in the past.
Children are our future; we need to be able to speak to and listen openly to what ideas they have and how we can assist them in becoming healthy and progressive leaders in their communities.
Anything else you would like to say to Clubs.
All of us are members of this organization no matter what office we hold throughout the organization. If I were to be elected to the office of Member at Large of the Board of Optimist International, I would serve the organization as I have as a member, a Club officer and District officer with the same commitment and uphold the Tennent's we promise to commit to at each and every meeting "The Optimist Creed".
---