International President-Elect Nominee
Melvin D. Bannister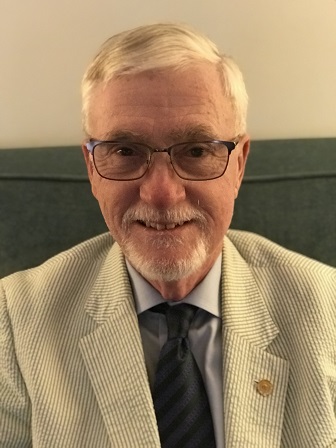 Current Optimist Club(s)
Downtown Columbia
Childhood Cancer Club of South Carolina
Other Optimist Clubs you belonged to in the past:
Forest Acres
Evening Lexington
Palmetto
Date you first joined an Optimist Club:
Year(s) you were a Club President:
1982-83 (First time- several times since)
Year(s) you were a Lieutenant Governor:
Year(s) you were a District Governor:
1987-88, 1999-2000, 2010-11
International Offices or positions you have held:
OI Vice President
OIF - President
OIF - Foundation Board
OI Club Fitness
OI Governance
Optimist Awards achieved:
Occupation:
What are your primary qualifications for this office?
I have communication skills, both oral and written. I have leadership skills. I have experience at all levels of Optimist International. I have had a successful law practice for 47 years.
Why should a Club vote for you?
Due to my sucessful experience with Optimist International, my communication skills, my leadership skills and my desire to make our organization better than it has been in the past and to make it the best that it can be, in particular in serving the youth of our communities, I believe that I am the best candidate to serve as President-Elect of Optimist International for the 2022-23 year.
As an Optimist International Board member, or Optimist International President, what specific things will you work to achieve for the good of the organization?
GROWTH in: Participation by members; number of projects involving the youth; number of youth being served; number of communities being served; enthusiasm of members; and number of members.
Anything else you would like to say to Clubs.
I have been a card carrying Optimist member for almost 44 years; I have been optimistic my entire life. I have learned from many great Optimist. I know what will work and what will not work, in particular in growing the organization.
I will communicate on a regular basis to Optimist leaders at all levels including club, District, Region, and International.
My team will include all the Optimist members. We will accomplish all of our goals.
---
2022-2023 President-Elect Candidates:
2022 - 2025 Board Director at Large Candidates (2 to be elected):-
2022-2023 Vice Presidents-Elect Candidates: