2022 - 2023 International Vice President-Elect Candidates: Region 6 Southwest
Kevin J. Ailara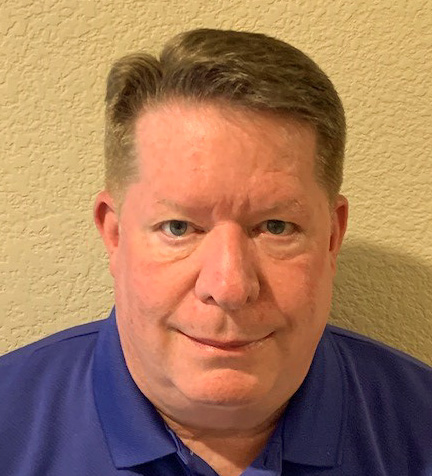 Current Optimist Club(s)
Optimist Club of Arlington, TX, 1996-Present
Helping Hands Optimist Club of Grand Prairie, TX, 2008-Present
Chisholm Trail Optimist Club, 2014-Present
Other Optimist Clubs you belonged to in the past:
Date you first joined an Optimist Club:
Year(s) you were a Club President:
Year(s) you were a Lieutenant Governor:
Year(s) you were a District Governor:
International Offices or positions you have held:
Scholarships Committee (Oratorical Co-Chair), 2021-2022
Credentials Committee, 2018-2020
Activities Committee Chair, 2017-2018
New Club Building Committee, 2016-2017 Activities Committee, 2014-2016
NCB Field Representative, 2012-Present
OIF 40th Anniversary Committee, 2011-2012
Optimist Awards achieved:
Outstanding & Distinguished Governor, NTX 2007-08
Distinguished District Secretary/Treasurer, NTX 2010-11, 2013-14, 2014-15
Distinguished Lifetime Achievement, NTX 2006
Distinguished President, HH Grand Prairie 2017-18
Occupation:
Corporate Accounts manager
What are your primary qualifications for this office?
I have served on every club committee and most district committees over the last 35 years. I know this will benefit me working with the districts and clubs within the region to enable them to achieve their goals. I believe success can be achieved in many different ways and will work to help the clubs and district as they see fit. I've been a member of both a very large club and a very small club and know the challenges that each face.
Why should a Club vote for you?
I will be an advocate for the clubs in the region to Optimist International. I will work to ensure every club's concerns and support needs are addressed to the OI board of directors and our Optimist home office. I will work long and hard to help each club achieve their goals.
As a VP-Elect Candidate - What specific things will you do to help the Clubs and Districts in your Region?
I will help to provide current and necessary training resources for the districts and clubs. I will be a conduit between the clubs and districts to share successes, new ideas and our Optimist enthusiasm.
Anything else you would like to say to Clubs.
---
Candidate Bios
2022-2023 President-Elect Candidates:
2022 - 2025 Board Director at Large Candidates (2 to be elected):-
2022-2023 Vice Presidents-Elect Candidates: