International Board Director at Large Nominee
John Grover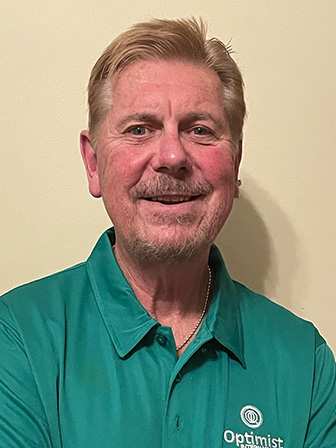 Current Optimist Club(s)
Grand Strand Myrtle Beach Optimist Club
Childhood Cancer Optimist Club of SC
Other Optimist Clubs you belonged to in the past:
South Strand Optimist Club
Date you first joined an Optimist Club:
Year(s) you were a Club President:
Year(s) you were a Lieutenant Governor:
Year(s) you were a District Governor:
International Offices or positions you have held:
International Vice President for Region 2 (S.E.)

NCB Field Rep 2020, 2021, 2022, 2023

Childhood Cancer Campaign Matching Grant Committee 2019, 2020
Optimist Awards achieved:
PGI Level 10
Distinguished Club President
Distinguished Lt. Governor
#1 as IVP for 22-23
Builder of Excellence
Occupation:
What are your primary qualifications for this office?
I understand the need to "develop a cadre of members who have the will, experience, and overall willingness to serve as Board members in these challenging times. I have been reviewing the job description for the Board of Directors Member at Large position, and based on my interpretation of the qualifications required, I feel very comfortable offering myself as a candidate. In the area of PRIMARY RESPONSIBILITY, I feel qualified in accepting responsibility for the financial governance and best interests of Optimist International, and I'm excited about "the specific charge of a focus on the long term welfare of Optimist International". In my previous life as a businessman and in my almost 15 years as an Optimist I have always looked forward, and I recognize change as a necessary component to success.
Why should a Club vote for you?
We have a number of pressing issues facing us today and in the forseeable future. The best thing about our amazing organization is we have many strenghts, and those strenghts will allow us to willingly face our future head-on. I believe I can be one of the leaders that help us set the course for future successes, and I believe the successes I have had throughout my time as an Optimist should give our club President's confidence that I can intercat with my fellow Directors-at-Large and lead us into an everchanging future with confidence.
as an Optimist International Board member, or Optimist International President, what specific things will you work to achieve for the good of the organization?
I consider our #1 pressing issue to be our greatest opportunity, that of creating a new business model. We need a 5–10-year plan that allows us to capitalize on our current corporate strengths, eliminate our weaknesses, recognize and capitalize on our opportunities and creates an awareness of the things that threaten our very existence should we not find a way to grow. Should we begin to find the ways to do this we have a chance to begin to address the issues I feel are #2 and #3 below. My #2 pressing issue is our corporate financial status. Our financial health is not sustainable as we are currently structured. With a 30-year decline in membership, and the possibility that this continues until we create a sustainable business model, we have to find new ways to address and upgrade our financial health. My #3 pressing issue is in three parts; the Age of our members/Member retention/Difficulty in enticing new members. My personal feeling is our organization has too many members who may not be open or refuse to accept creative new ideas being brough forth by our membership because they require change. This can be uncomfortable but is correctable.
Anything else you would like to say to Clubs.
The 3-year term is a primary reason I am applying for the position. It takes a couple of years to see new ideas blossom. I love our organization because it has never deviated from its belief in serving children. That belief is why I stay and serve. My business background in long term planning and strategy development have prepared me for this position. I bring that same thought process and learning to every leadership position I have held and will hold in OI. Last year, as IVP, our business plan specifically stated we were planning 5 years out, and our strategies and goals were designed with that time-frame in mind.
---