International President-Elect Nominee
Jan Oord Graves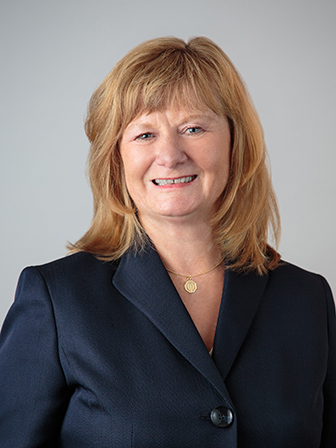 Current Optimist Club(s)
Optimist Club of San Antonio
Breakfast Optimist Club of Kalamazoo
Other Optimist Clubs you belonged to in the past:
Metrocom - San Antonio Texas

Hill Country Optimist Club
Date you first joined an Optimist Club:
Year(s) you were a Club President:
Breakfast Kalamazoo 2001-2002

San Antonio 2016-2018
Year(s) you were a Lieutenant Governor:
Year(s) you were a District Governor:
International Offices or positions you have held:
Optimist International Vice President Southwest Region, 2014-2015
Certified International Field Representative
Certified International Trainer
District Foundation Representative, 2013-2014 and 2021-2022
OIF Board of Directors, 2017-2021
OIF Board President, 2020-2021

OI and OIF Committees:
Leadership Development Committee - 3 times, Chair one year
New Club Building
Optimist Oratorical - World Championship
Childhood Health and Wellness
Community Programs and Projects
OIF Planned Giving
OIF Club Grants
Women's Philanthropy Council
Optimist Awards achieved:
Optimist of the Year - Kalamazoo, 2003-2004
Optimist of the Year - San Antonio, 2013-2014
Distinguished and Outstanding Governor, Michigan, 2010-2011
Distinguished Club President, 2017-2018
PGI Level 10, 2006
Michigan District Hall of Fame
Outstanding and Distinguished OIF DFR 2013-2014
Life Member since 2000
Honor Lieutenant Governor, 2002-2003
Occupation:
What are your primary qualifications for this office?
I have a strong background in leadership both professionally and Optimist. Professionally, I was successful as a Teacher, Principal and Leader working with diverse groups to move statewide projects and initiatives forward. My Optimist work includes varied Club, District and International committee and leadership positions, including serving as President of the Optimist International Foundation during the 50th Anniversary year. I have been successful in these endeavours due to my dedication, focus and ability to motivate and empower teams. I believe that my extensive Optimist experience as well as my varied leadership positions qualify me for the position of President of Optimist International.
Why should a Club vote for you?
I am a dedicated Optimist, committed to strengthening our organization at all levels. I have served in various capacities at the Club, District and International levels and have kept myself informed of Optimist International issues and initiatives. The goals and plans I have outlined regarding membership, marketing and finance, I believe will have a positive impact on our organization. These experiences along with my leadership roles, professionally and Optimist, will enable me to be an impactful President of Optimist International.
As an Optimist International Board member, or Optimist International President, what specific things will you work to achieve for the good of the organization?
Three guiding principles will provide the foundation for my goals and plans. In brief they are: building a strong diverse team, plan using a consistent, continuous improvement process - not one-year plans, and progressive marketing. The three goal areas are: First is marketing and communication, improving focused communication with our members and increasing external marketing to boost recognition of our Optimist brand and our organization's vision. Second, is to grow our membership and support base. We would use skilled builders to target communities for adult and JOI Clubs and to identify diverse, niche segments of our communities to connect with. Third is Finance, the loss of members has negatively impacted our finances. Building our roster will help this issue. We also have many Clubs past due at the end of each year, we need to develop a process to alleviate this. We should also build a support base financially outside of membership.
Anything else you would like to say to Clubs.
I am interested in serving as President of Optimist International because I believe I can make a difference on the health of Optimist International and our Clubs. Working with teams, professionally and Optimist, has been a consistent strength for me. A strong leader needs to be a good listener. When making difficult decisions, many voices should be brought to the table. If elected, I will dedicate myself to listening to my fellow Optimists, guiding our leaders to develop a plan that is continuous, not a one-year plan. Our strategies and action plan will focus on the goal areas of Membership, Marketing and Finance. We will select doable strategies that focus on achievement on our goals. The spotlight will remain on successfully implementing and monitoring our strategies and minimizing distractions.