2022 - 2023 International Vice President-Elect Candidates: Region 3 Mid-Atlantic
Eugene A. Riordan III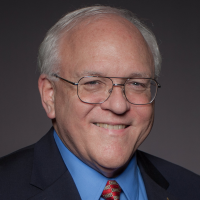 Current Optimist Club(s)
Optimist Club of Rose Tree Media
Havertown optimist Club
Cherry Hill Optimist Club
Other Optimist Clubs you belonged to in the past:
Strath-Haven Springfield Optimist Club
Date you first joined an Optimist Club:
Year(s) you were a Club President:
Year(s) you were a Lieutenant Governor:
Year(s) you were a District Governor:
International Offices or positions you have held:
New Club Building Committee
NCB Field Representative
Optimist Awards achieved:
Occupation:
Business Coach and Consultant
What are your primary qualifications for this office?
A wide range of Optimist Experiences and Successes in Serving Clubs as president, Secretary and Treasurer, Serving Zones as Lt Governor and Serving a District as Governor;
Why should a Club vote for you?
Using my experience and training, I will add value to people in Optimist Clubs so they can provide the best possible service to their fellow members and their community. This includes skills at recruiting new members, organizing fund raisers, arranging recognition programs for youth, organizing new clubs connecting with people and resources in their community and supporting the efforts of Junior Optimist Clubs.
As a VP-Elect Candidate - What specific things will you do to help the Clubs and Districts in your Region?
I will connect clubs with local and regional resources so they have the training, resources and contacts they need;
I will provide Professional Training in leadership Development, Communications and Professional, as well as personal. growth;
These will be provided virtually so anyone who wants to be part of it can learn.
Anything else you would like to say to Clubs.
In my 30 years as an Optimist I have taken on many duties and responsibilities and I have learned much about serving our communities from other members and from those experience. I am always open to mentoring Optimist Leaders and passing along ideas, skills, insights and practical ways fellow members can serve each other and their communities better.
---
Candidate Bios
2022-2023 President-Elect Candidates:
2022 - 2025 Board Director at Large Candidates (2 to be elected):-
2022-2023 Vice Presidents-Elect Candidates: