Dave Bruns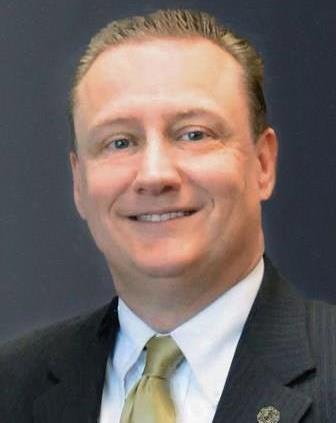 International President
>> Will be training in: Jacksonville, Reno, Richmond, Indianapolis, Oklahoma, Niagara Falls, Bloomington, Barbados
David E. Bruns was born September 17, 1959, in Kansas City, Kansas. He received an associate of arts degree in pre-law from Kansas City Kansas Community College in 1979, a bachelor of science in education from the University of Kansas in 1981, and a juris doctorate from the Washburn University School of Law in 1984. While in law school, he served as the Notes Editor for the Washburn Law Journal and as chief law clerk for the District Court of Shawnee County, Kansas.

Upon admission to the practice of law in 1984, he joined the Topeka law firm of Goodell, Stratton, Edmonds and Palmer, LLP, where he became a partner in 1989. In private practice, he primarily handled litigation and health law cases in the state and federal courts of Kansas and Missouri. In 1995, he received the Pro Bono Award from the Legal Aid Society of Topeka in recognition of his donation of legal services to low-income and elderly clients.

In September 1999, Governor Bill Graves appointed him to serve as judge of the District Court of Shawnee County, Kansas. Judge Bruns was subsequently retained in office by the voters of Shawnee County in 2000, 2004 and 2008. As a trial court judge, he presided over a variety of cases, including the first grand jury convened in Shawnee County in more than 10 years and a multistate class action lawsuit involving one of the largest management-led buyouts in corporate history.

On April 15, 2011, Governor Sam Brownback appointed him to serve on the Kansas Court of Appeals. Judge Bruns was retained in office by the voters of Kansas in the 2012 general election. Since joining the appellate court in June 2011, Judge Bruns has authored over 275 opinions. Moreover, he has served on three-judge panels that have decided more than 875 cases. In addition, Judge Bruns serves as the presiding judge on the motions panel, which handles over 11,000 motions annually.

Judge Bruns has served as an adjunct professor at both the Washburn University School of Business and the Washburn University School of Law. At the law school, he continues to teach Complex Litigation and Procedure. In addition, he frequently makes presentations on various legal issues to professional and civic groups.

Over the years, Judge Bruns has been active in numerous professional, civic, and community activities at the local, state, national, and international levels. In 2004, he received the Americanism Award from the American Legion for his work in organizing the Topeka-Shawnee County Youth Court. He currently serves as president-elect of Optimist International, as a member of the board of International Mission of the Lutheran Church – Missouri Synod, and as a member of the Board of Editors of the Kansas Bar Journal. He also continues to be active in his local community and local church, where he serves as an Elder and teaches an adult bible class.

Judge Bruns and his wife, Shawn, have been married for more than 30 years. They have two adult children, a son who owns a personal training business and sports academy in Leawood, Kansas, and a daughter who is in graduate school at Emory University in Atlanta, Georgia.

Source: www.kscourts.org


Mark Weinsoff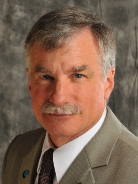 Leadership Development Committee Co-Chair
>> Will be training in: Jacksonville, Reno
Mark is the Operations Support Manager for the Division of Student Affairs at the University of California, Santa Barbara. Mark has diverse management experience starting at a non-profit organization with a staff of 120 in 1980, then as Vice President and Branch Manager of a Santa Barbara based Savings Bank before joining the University in 1998. Mark holds a Master of Psychology degree from Pepperdine University where he first became aware of the field of Positive Psychology. He has been studying and researching in this area and the field of Positive Organizational Behavior for more than 10 years, and has developed practical ways to employ these practices in the workplace.


André Therrien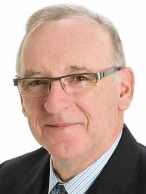 Leadership Development Committee Co-Chair
>> Will be training in: Barbados
Club President, Lt. Governor, Assistant Governor, Strategic Planning and Communications. As part of the Optimist International leadership team, he has been a member of multiple committees including Programs & Activities and Credentials and is currently Co-Chair of the Leadership Development Committee. As a member of the Programs & Activities Committee, he was responsible for initiating the Digital CPA in order to increase the organization's social media visibility. A firm believer in the power of video, he has produced more than 70 videos about Optimist programs and activities. He has also coordinated the implementation of online training for Club Presidents and Lt. Governors on Optimisttraining.org.

A retired Airforce Lieutenant Colonel with 39 years of service in the Canadian Armed Forces, he is married to Theresa Tremblay, a past International Vice President for the St. Lawrence Region. He is a father of two children, Louis & Marc, as well as a proud grandfather of Xavier.

André is renowned for his passion, enthusiasm and abilities as a great speaker.