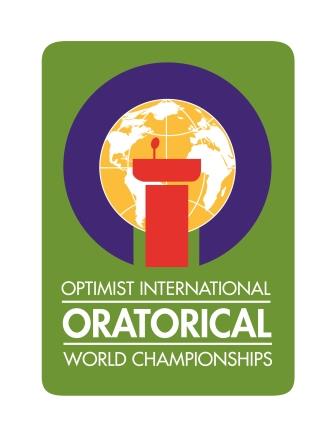 The Optimist International Oratorical Contest is Growing
Optimist International and Saint Louis University have partnered to host an exciting new enhancement to the Optimist Oratorical Contest and scholarships. Optimist Clubs will send their Oratorical winner to the District contest as usual, but the deadline date will be earlier in 2015-2016. The District Chair will set the Club deadline date to send Club winner information to the District. The change: the District deadline to submit the District winner information to Optimist International will be May 15, 2016.

The new Optimist Oratorical World Championships will be June 23-24, 2016. Each Optimist District will have the exciting opportunity to send one of their District Oratorical winners to St. Louis to compete with the winners of the Districts in their Region for a scholarship valued at $5000 or more. The winner of each Region (eight winners total) will compete with the winner from Saint Louis University's Global Region for a $15,000, $10,000, or $5,000 World Championship scholarship. There is the potential for a student to win $22,500 or more in scholarships! There will be a workshop at the International Convention in New Orleans to see how your Club can be a part of this exciting new venture by taking your Club's current Oratorical Contest to new heights or to learn how to get your Club involved if you don't yet conduct an Oratorical Contest. For more information, contact programs@optimist.org.
Local and District Contest Information
Final rules are subject to change.