JOOI Convention

July 6-8, 2015
Hilton New Orleans Riverside
New Orleans, Louisiana, USA

Registration Information
REGISTER ONLINE!

JOOI Convention Registration Form
JOOI Convention Code of Conduct Form
JOOI Convention Medical Consent Form
JOOI Convention Chaperone Rules

International JOOI Candidate Information
International JOOI President Candidate Information
International JOOI Board Member Candidate Information
International JOOI Candidate Application
Book Your Reservations Now!
The sleeping room rates are $109 per night (plus taxes & fees)-$128.08 inclusive for up to two people and $125 (plus taxes & fees)-$146.44 inclusive for three or four people in a room. Sleeping rooms with king beds are limited to a maximum of three people per room. Upgrades are available. To book your reservation and for more information on room types and upgrades available, including photos, click here or call (800) 445-8667 or (504) 584-3959. When calling, remember to mention the dates, group name "Junior Optimist Octagon International" and group code OIAJ. As long as there are sleeping rooms available, the deadline to make your reservation is June 17, 2015.

Please note: if you check-out prior to your reserved check-out date, the hotel will add a $90 early checkout fee (plus taxes & fees) to your account. To avoid an early checkout fee, advise the hotel at or before you check-in of any change in planned length of stay. Room rates include complimentary internet.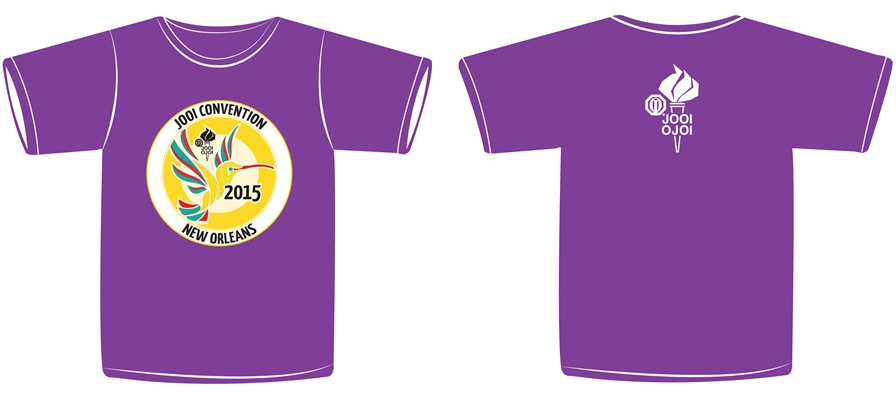 JOOI Convention T-shirts
Convention attendees will have the opportunity to purchase an official JOOI Convention T-shirt via the registration form or during the online registration process. Cost is $15 US/CN and are available in adult sizes only. Add $1.50 for XX-Large. Add $3 for XXX-Large.



Cuisine in New Orleans isn't the only thing spicing up the city. TripAdvisor 2010 Traveler's Choice® Destination Awards ranked New Orleans as the top destination in the world for night life. Taste for yourself why Bon Appétit named New Orleans one of America's Top 5 Restaurant Cities.

New Orleans offers a compact geographic footprint providing close proximity of hotels to the French Quarter and attractions, creating a true destination experience. The Louis Armstrong International Airport is just 20 minutes from the hotel.

Nowhere else does it occur more effortlessly or more joyously. Jazz, America's only original art form, was born here while Rhythm & Blues, Gospel, Cajun and Zydeco all express the rich melting pot that is New Orleans.

In fact, the city is home to more National Historic Landmarks than any other city in the United States. Conveniently situated in the central region of the US, New Orleans is ideal for travelers.

Promotional Posters
JOOI Convention Promotional Poster 1
JOOI Convention Promotional Poster 2
JOOI Convention Promotional Poster 3

Questions
If you have any questions, please send them to youthclubs@optimist.org or call (800) 500-8130, ext. 218.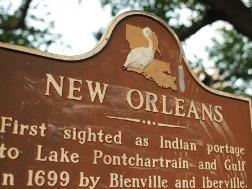 ---
2015 JOOI Convention Details
---
July 6-8, 2015

Hilton New Orleans Riverside
New Orleans, Louisiana, USA

More details will be available soon.


---
2014 JOOI Convention Photos
---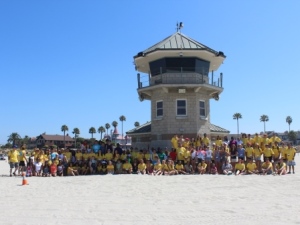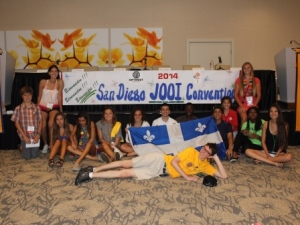 JOOI Club Members from United States,
Canada, Anguilla and Jamaica met in
sunny San Diego, California for the
International JOOI Convention. Everyone
had a wonderful time with group activities, workshops, guest speakers, campaigns and elections for their new International Board of Directors. JOOI Members also explored Coronado Beach where they participated in a Beach Clean-Up service project. The convention ended with the President's Banquet followed by the President's Dance.