Hotel Albuquerque at Old Town (800 Rio Grande Blvd. NW)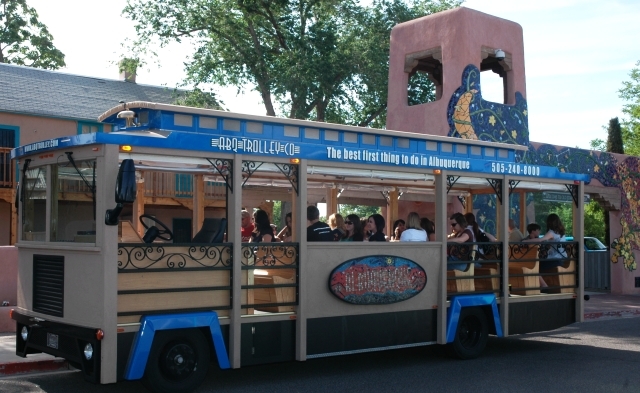 Enjoy a full day of adventure with the ABQ Trolley. You will travel through Albuquerque's top attractions while being able to stop and shop. You will visit Old Town, Indian Pueblo Cultural Center, and Downtown Albuquerque, just to name a few. Click here to purchase your tickets. Tickets will be available for purchase May 1 . The trolley is open so make sure to bring your sunscreen!
The price is $35 per person. You can save $4 off each ticket using the code "Optimist."
Pick up spots:
Board initially in Old Town at Hotel Albuquerque (800 Rio Grande Blvd NW 87104) or Downtown at the Albuquerque Tourism & Sightseeing Factory (219 Central Ave NW). After initial boarding, guests can hop-on and hop-off at any designated stop along the route.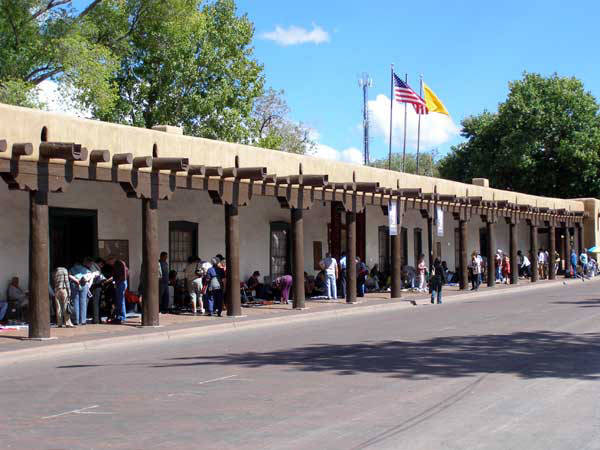 NM Xcursions are full-day tour outings in Albuquerque, Santa Fe and surrounding areas. These excursions will immerse you in local art, culture, nature, and history. You will visit New Mexico's History Museum and get a taste of their culture with the restaurant variety each day. You will be able to experience Native American culture and spirituality, while having a great time doing outdoor activities.
Wednesday:
Classic Santa Fe tours
Thursday:
Turquoise Trail tour
Friday:
"Not Your Father's" Santa Fe Tour
* Tickets are $99 and include round-trip transportation, water, lunch and admission to all sites. Tickets will be available for purchase soon!
Have a day of pure relaxation while viewing many exquisite sites of Albuquerque. During this tour, you will visit Old Town. In addition, you will get a chance to view some of the amazing jewelry and precious stonework (lapidary) in the Turquoise Museum. The last stop is the Casa Rondeña Winery; here you can enjoy the scenery while tasting various wines. It is like getting 3 tours in 1!
Enjoy a comfortable ride to Los Alamos while learning about the culture, history, and the geography of the land. During this tour, you see several Pueblo lands. You will arrive at the top town of Los Alamos, which is known for the world's first atomic bomb. During your time in Los Alamos, you can spend time at the Bradbury Museum, Fuller Lodge, and the Historical Society's Museum.